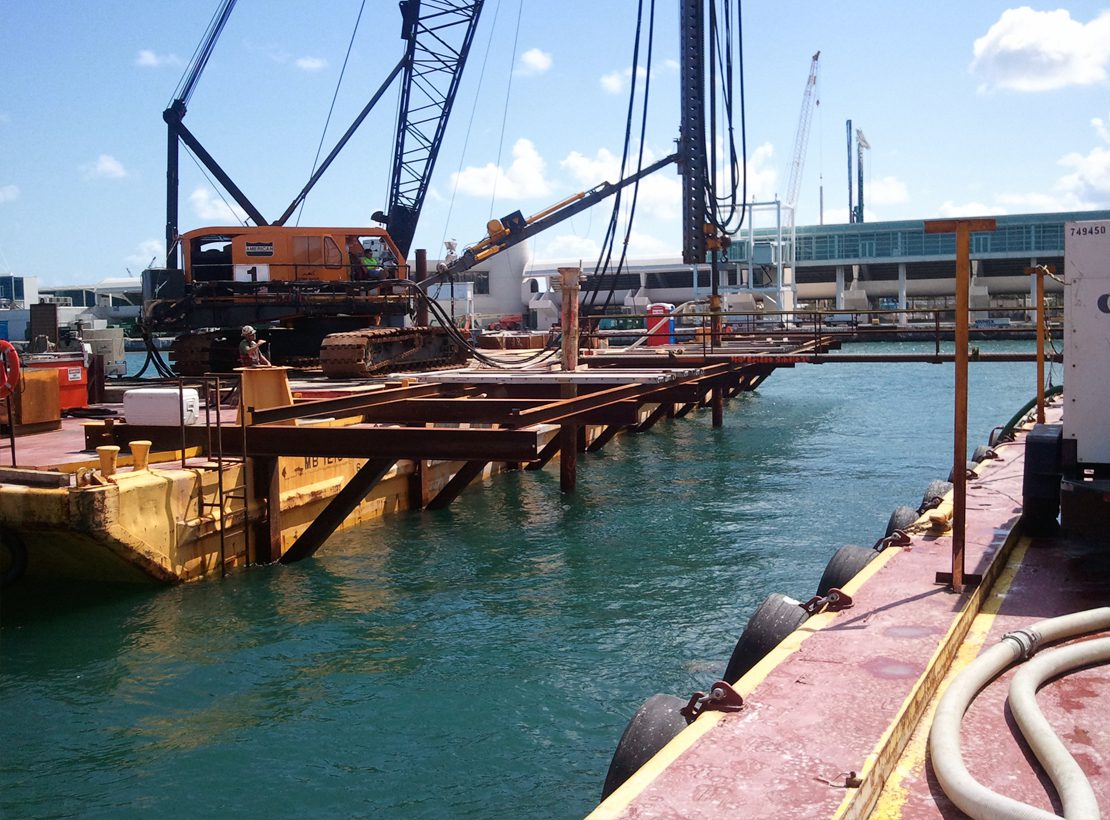 Permitting and Construction Management
SKS provides miscellaneous permitting services for shipping ports, including Hazardous Material Facility and Storage Tank Permitting, spill impact assessments, EPA NPDES Stormwater permitting, tenant facility inspections, endangered species and wetland delineations. Additional details regarding Construction Management services can be found in the "Construction Management – Owner Support†section of this site.
Commercial Diving
Specifically in support of dredge projects, SKS can provide diving services including but not limited to Level I or II visual inspections, with or without CCTV support. Further, experienced cathodic protection system condition inspections and system maintenance services, as well as subaquatic oversight of culvert sediment removal and other types of construction oversight are included within our diving scope.
Dredging Support Services
In addition to dredge-specific diving services described above, SKS can provide dredge project specification development including spoil site design and sediment disposal recommendations, with an eye toward ecological impact avoidance and permit compliance. Construction management services can also be provided to ensure that the specification details are fulfilled.
Mitigation Planning and Design
Oftentimes port planning and expansion involves on- or off-site wetland mitigation. SKS can provide assistance in the location of wetland and other types of mitigation opportunities, permitting, design, and perform construction management services throughout the mitigation project, in addition to regulatory compliant success monitoring after project completion.